Logic Immo
Art direction and UI responsive design for the new website of Logic Immo, the 2nd real estate platform in France.
I reinvented from scratch the digital charte of the group and declined it on the responsive website and IOS application.

The inspiration came directly from the Cité Radieuse by architect Le Corbusier : in 1947 he imagined a modular architectural system with a facade that alternates white, blue, yellow and red blocks.


The brand color of Logic Immo was blue, to which I then added red for primary actions and yellow for secondary ones.
White and gray blocks create the structure of the building as well as that of the interface I flat-designed, directly from Le Corbusier's teaching.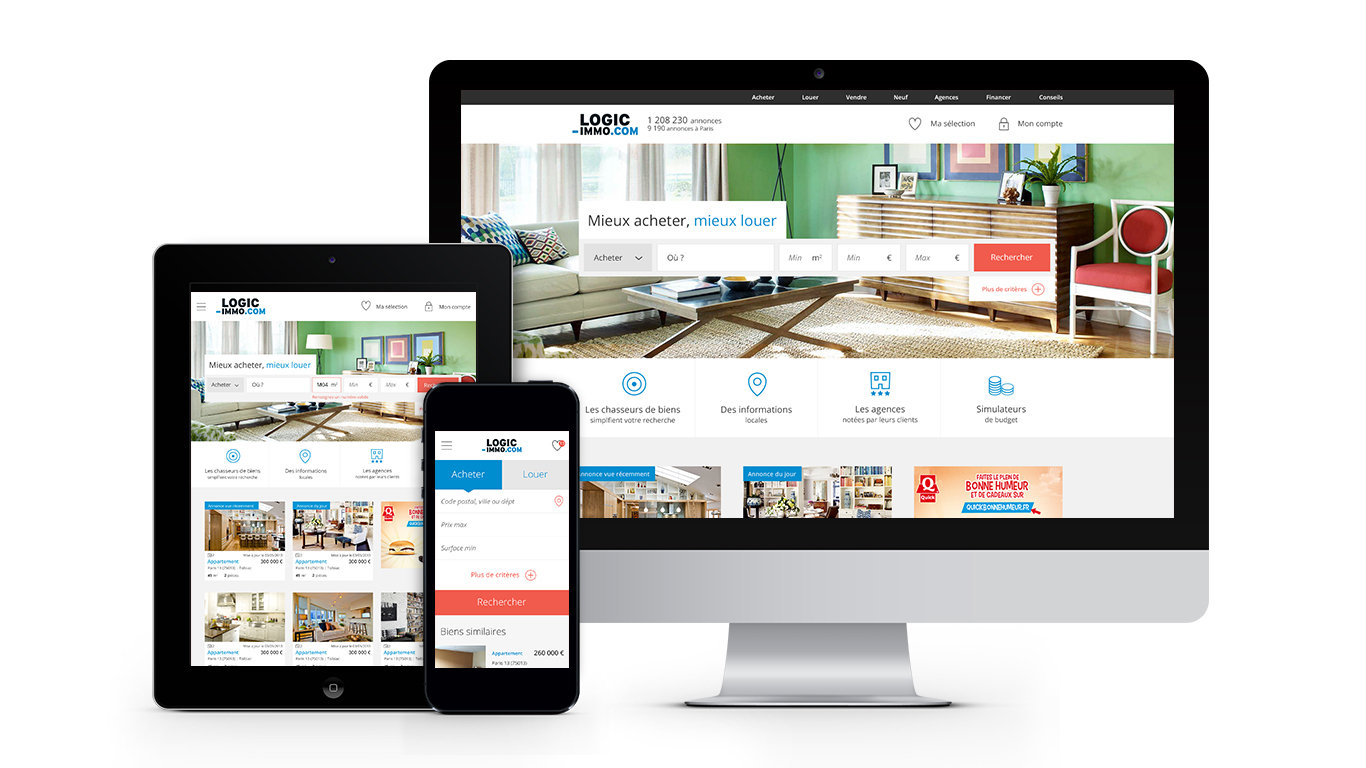 I also designed the IOS app of Logic Immo.

2014 Napoléon Agency